Children's Parade 2018
Year 3, siblings and parents have the privilege of representing Aldrington at the parade again this year. This page is designed to keep you informed of updates, key dates and key information. along the way.
Launch Meeting Notes:
On Wed 8th November we had our launch meeting for this year's parade. Thank you very much to the enthusiastic and creative parents that attended. We announced this year's theme which is 'paintings' and introduced everyone to our selected piece. A wonderfully colourful, vibrant and busy jungle painting by Henri Rousseau, called 'Welcome to the Jungle'.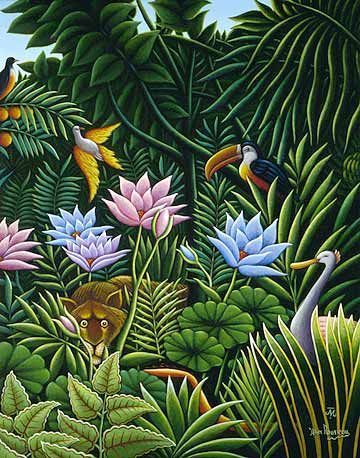 We had some time to dream about what it could look like and we will use these ideas to develop our concept over the next few months. See Powerpoint for additional notes.
Key Dates
Now- Christmas: -Developing concepts
Jan- Feb: -Small makes begin
-After school club?
*Jan 18th- surgery
*Feb 28th- Mass camp (Big make)
March- April: Complete big make
Costumes
Execution arrangements agreed
May 5th: The Big Day!
Key Information
We are recruiting sub-team leaders and if you would like to lead 1 of the 4 teams please speak to Mr Miles or Miss D'Addario ASAP.
We are looking forward to starting this exciting journey as a team. We will need as much help as possible from parents to make this the best year yet! Please take this time to consider what part you can play in the preparation for the big event.
After Christmas, we will begin workshops during the school day and run an after school club for parents and children.